Blanket Project Bags for Any Budget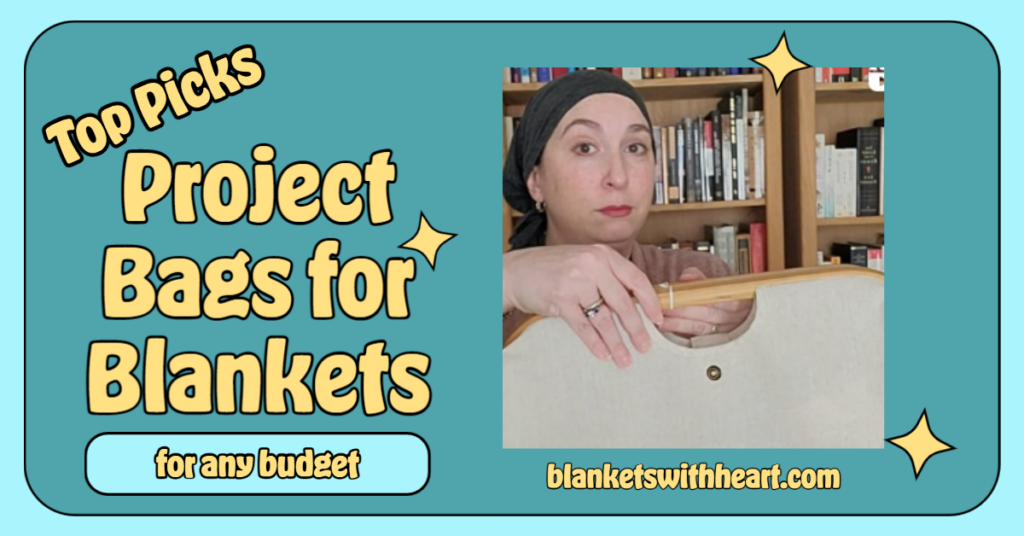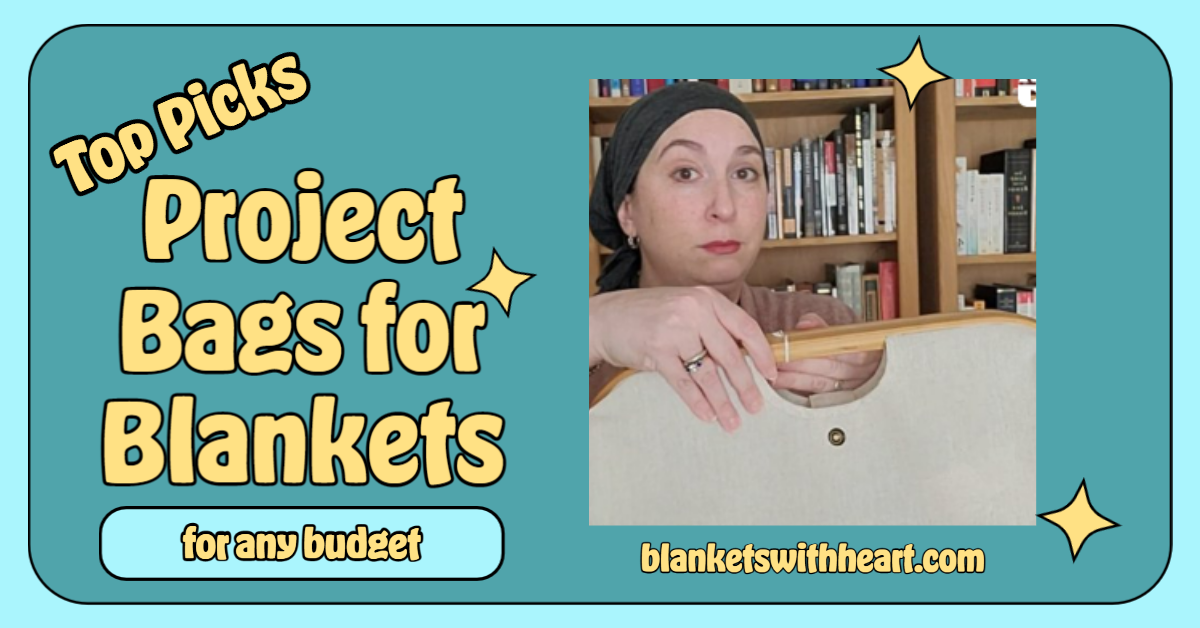 Disclaimer: This post may contain affiliate links. If you purchase something through one of these links we may earn a small commission.
I own so many bags that it has become a running joke among my friends. When I started crocheting more blankets, I discovered that many of the project bags I owned weren't big enough. Sure, they were great when I was making hats or scarves, but I needed a bigger project bag for a crochet blanket.
What makes a great blanket project bag?
There are a lot of factors to consider, but the main one is size. Crochet blanket projects get big FAST and you need something that can hold your blanket in progress and the remaining yarn.
How much do blanket project bags cost?
The great thing about all the options out there is you can find something for any budget. Whether you need to scrimp or prefer to splurge, here are my top choices:
Best Project Bags on a Budget
If you're being frugal, these are my 2 favorite options for inexpensive crochet project bags that can fit a blanket.
Shopping Bags
Both Joann's and TJ Max sell reusable shopping bags that are quite large.
Pro: Large and roomy
Con: No way to close it at the top; bag stays open.
Box of 3 bags for less than $8
Ziploc makes a line of bags called BIG Bags that come in VERY LARGE sizes. The Jumbo size is 24 inches x 32.5 inches. I've used this size bag to store completed crocheted blankets. It has plenty of room for the blanket in progress as well as the yarn. I like that it is see through so I can easily tell which project is in there.
Pro: Large and roomy, multiple bags for a very low price
Con: Your family members will steal them to store other stuff.
Best Midrange Project Bags
If you're able to spend a bit more on your crochet project bag, consider these options.
I don't know why they call this a small bag – it's 17″ tall x 15 1/2″ wide x 9 3/4″ deep. This bag runs from about $35 to $45 depending on where you buy it. It's my current living room project bag.
Pro: Large and roomy, looks pretty enough to leave out.
Con: The bag doesn't stay completely closed unless you latch it with the snap button. No interior pockets for organization.
This isn't the exact bag the my brother-in-law bought me, but it's pretty close. Lots of room and spaces to separate out balls of yarn.
Pro: Large and roomy, lots of pockets to stay organized.
Con: The interior compartments make it easy to keep motifs and squares and yarn organized, but make it harder to fit large, one-piece blankets.
Best Premium Project Bags
If you're ready to go all out, and what a luxe bag you will love, this is my top pic.
I have this bag in a fuzzy sherpa-like fabric. Yes, it's pricey, but it's wonderful. It's big and roomy and has interior pockets for holding hooks and notions. Atenti is a fabulous company that makes all sorts of bags in all different sizes, so check out their other offerings as well.
Pro: Large and roomy, pockets to stay organized. Looks GREAT.
Con: The only con here is really the price. If you aren't comfortable shelling out that much dough, keep an eye out on Mercari and Poshmark. The occasional Atenti bag shows up there. You can get a great condition used bag at a fraction of the price.