Crochet Hooks on Airplanes
Disclaimer: This post may contain affiliate links. If you purchase something through one of these links we may earn a small commission.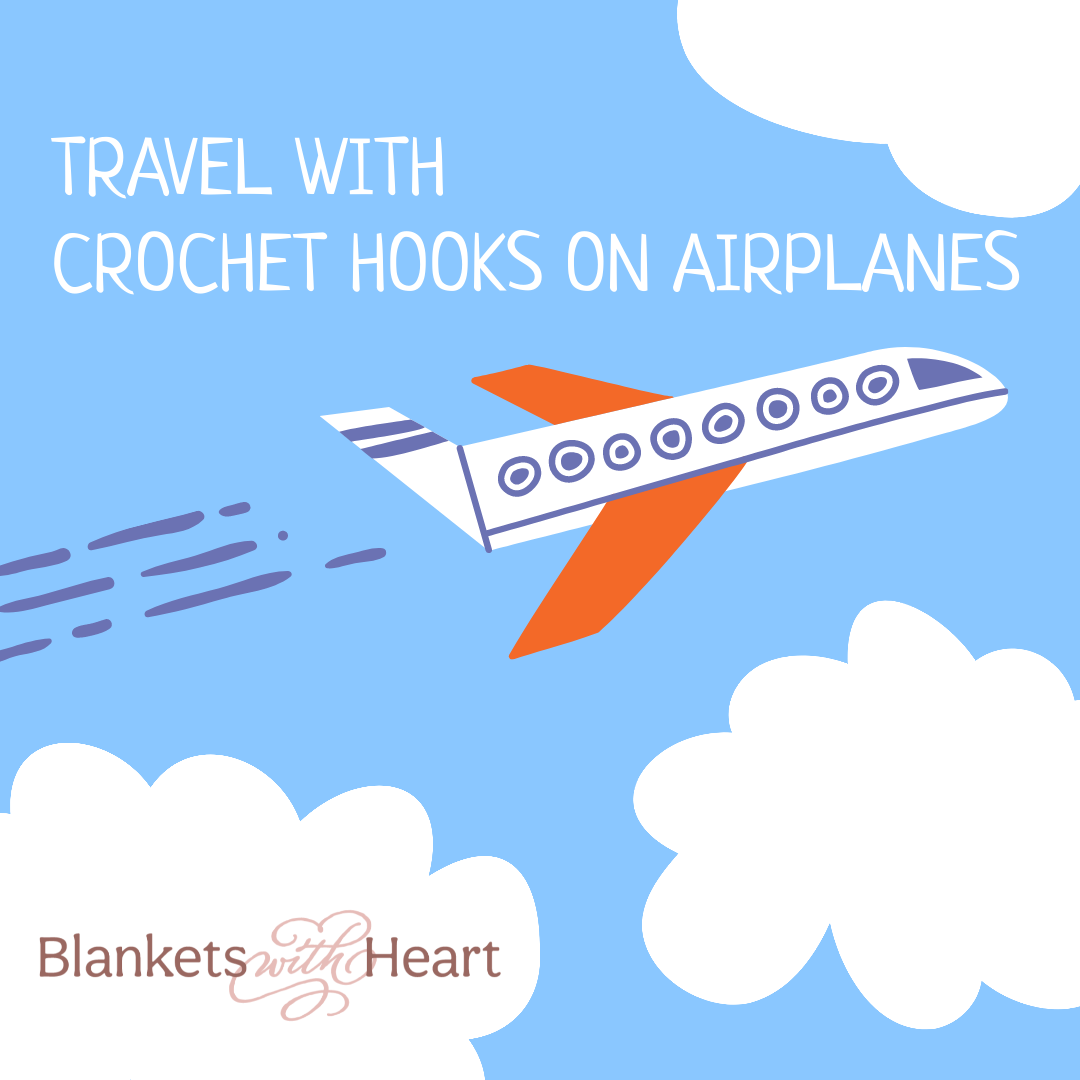 When you pack for a trip you definitely need to take a crochet project to work on. Crocheting is a great way to pass the time on an airplane. A common question people ask is can you take crochet hooks on an airplane? This article will cover the current (2022/2023) US guidelines for crochet hooks on airplanes as well as how to find out policies for international flights.

Are crochet hooks allowed on airplanes?
In the United States, you are allowed to take crochet hooks on an airplane. You can take metal crochet hooks on airplanes and plastic crochet hooks on airplanes. Wooden crochet hooks are fine too. You can see the specific guidelines from the TSA here.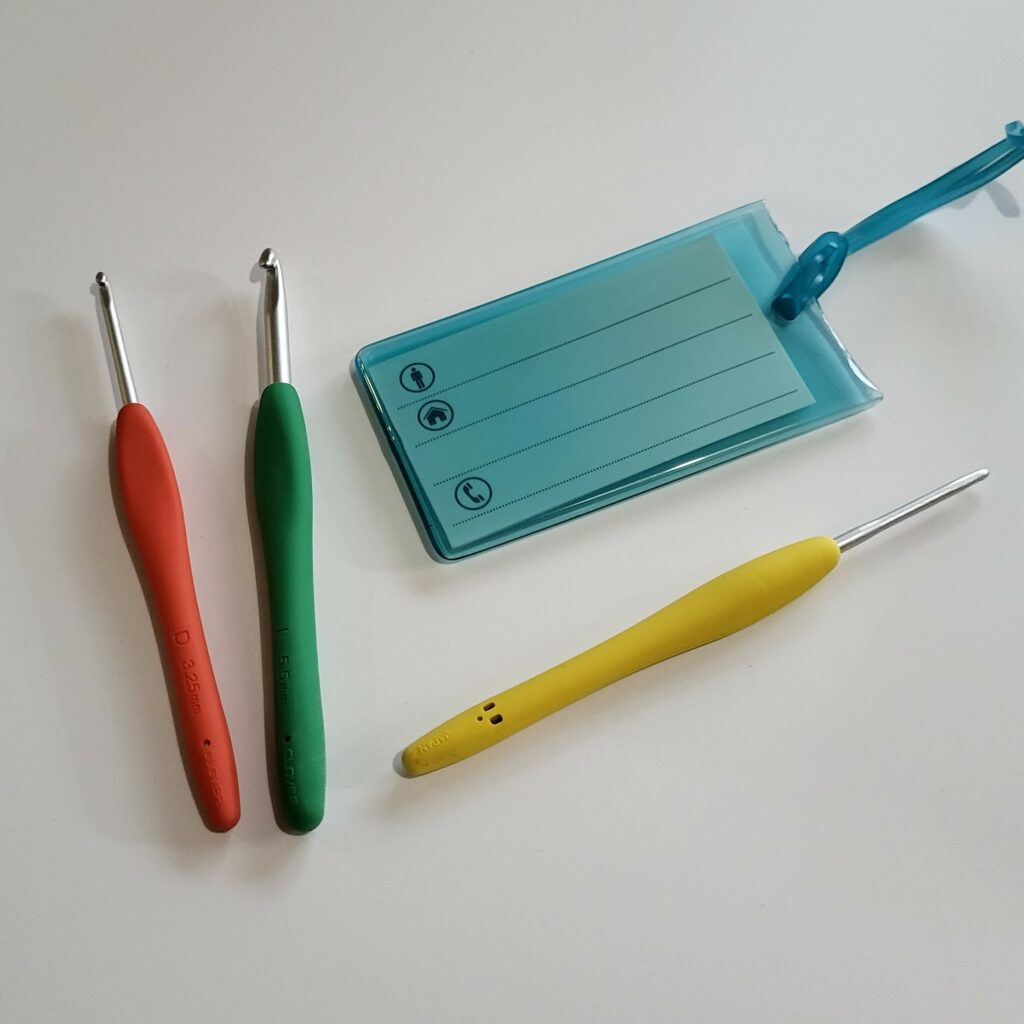 Can you take a Tunisian crochet hook on an airplane?
The TSA website does not have any information specifically about Tunisian crochet hooks. However, since both crochet hooks and knitting needles are allowed, Tunisian crochet hooks should be fine. If you are worried, I recommend this tip for traveling with crochet: Put your project onto a Tunisian hook from an interchangeable set. Interchangeable Tunisian crochet hooks, like those made by Denise , have a hook that can detach from the long cable holding the stitches.
If the security agent insists on taking the hook, you can detach it from the cable. Your crochet project can then stay securely on the cable while you travel. There is no worry about losing your stitches or your work.
Can I take yarn scissors and tapestry needles on an airplane?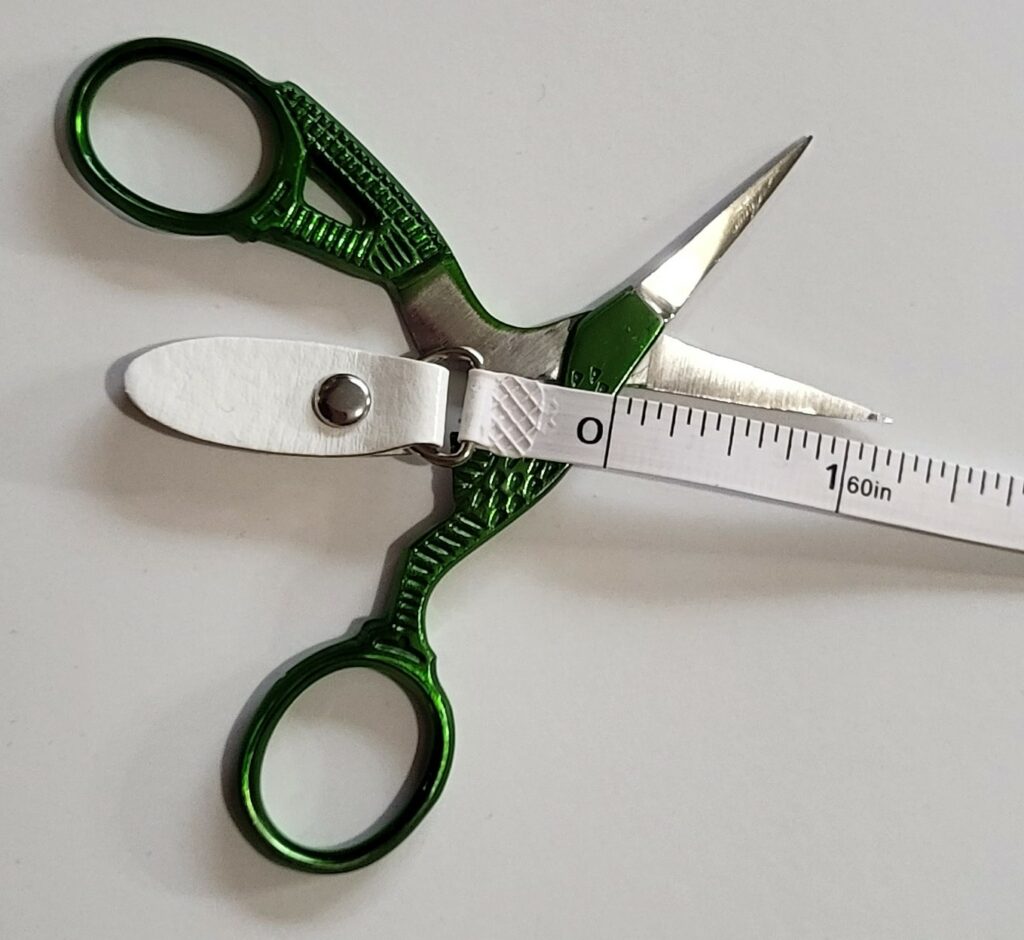 Sewing and tapestry needles are allowed on airplanes in the United States. This means you can spend that long flight time weaving in ends if you'd like. Scissors are slightly more complicated. Scissors are only allowed in the blades are small – less than 4 inches from the pivot joint to the tip. The vast majority of scissors and snips sold for crocheters are small enough to be allowed on airplanes. If you don't anticipate needing the scissors while you are on the plane, then pack then in your checked bag. Then, it's definitely not an issue.
One warning for traveling with crochet hooks
The TSA website clearly says that, in the end, it's up to the security agent to decide whether to allow the crochet hook. In all my years of flying and crocheting, I have never had my crochet hook confiscated, but if it really worries you, keep a spare in your checked bag just in case.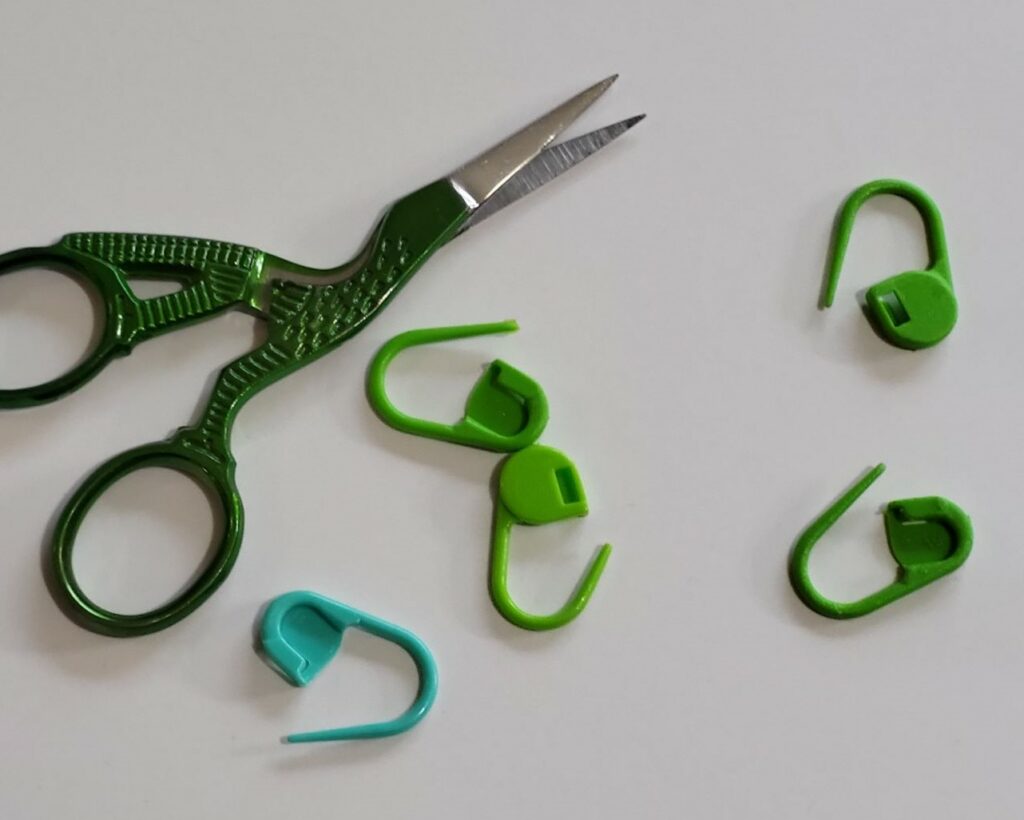 Are crochet hooks allowed on international flights?
Do you want to take your crochet hook on an international flight? If you are traveling on an international flight, you will need to check the security guidelines for the countries you are traveling between. So if you have a flight leaving France to return to the United States, check the security guidelines in France since you will be going through their security services. If you have trouble finding the guidelines, call the customer service phone number for your airline. They should be able to help you track down this information.
Looking for what to crochet on a plane? A full-size blanket can be a bit too much to take on a plane. Instead, try a project made up of squares or motifs. Motifs are great travel projects. You can find our motif crochet patterns here.
If you're trying to decide what size blanket you can comfortably crochet while you travel, check out our crochet blanket size guide.