Disclaimer: This post may contain affiliate links. If you purchase something through one of these links we may earn a small commission.
There are so many fabulous crochet designers out there. Meet them, and their fabulous crochet blanket designs, in these posts!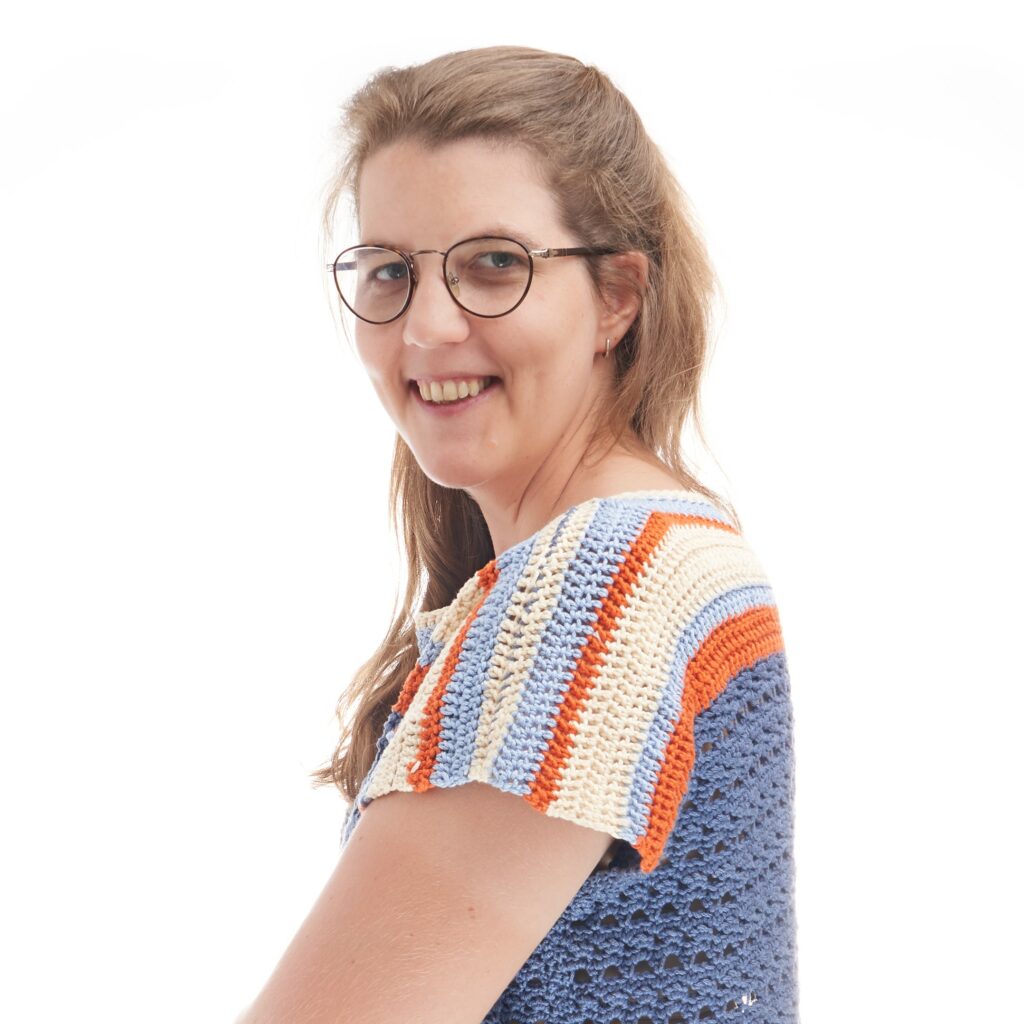 Learning to Crochet
My mom taught me the basics of knitting when I was young. Believe it or not, we were at the beach and I was bored (who knew that was possible at 10 years old?). So she decided to teach me to knit to keep me busy. I knit my first scarf that summer, in my bathingsuit sitting in the sand. I took those basic skills and added to them over the years thanks to blogs like this one and the wonderful community of online knitters and crocheters. Knitting with Chopsticks was created as a way to give back to that community and share my easy knitting and crochet patterns with beginners everywhere who want to take the next step.
Why do you love crochet blankets?
I love how versatile blankets are, there are soooo many design options. From different constructions, to stitches, to borders, the possibilities are endless. You can really express your unique creativity all while keeping it simple and stitching in front of your latest show.
Of all the blankets you've designed, which is your favorite?
My favorite is probably the Eldoris Blanket: https://knittingwithchopsticks.com/chevron-crochet-blanket-pattern-free/ Combining a neutral backround with fun colorful stripes of bobbles in chevron pattern is just the sort of modern classic with a twistI love.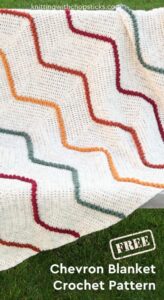 Where else can you find Hortense?
https://www.facebook.com/knittingwithchopsticks https://www.instagram.com/knittingwithchopsticks/ https://www.pinterest.com/knittingwithchopsticks/
Check out these patterns from our featured designer!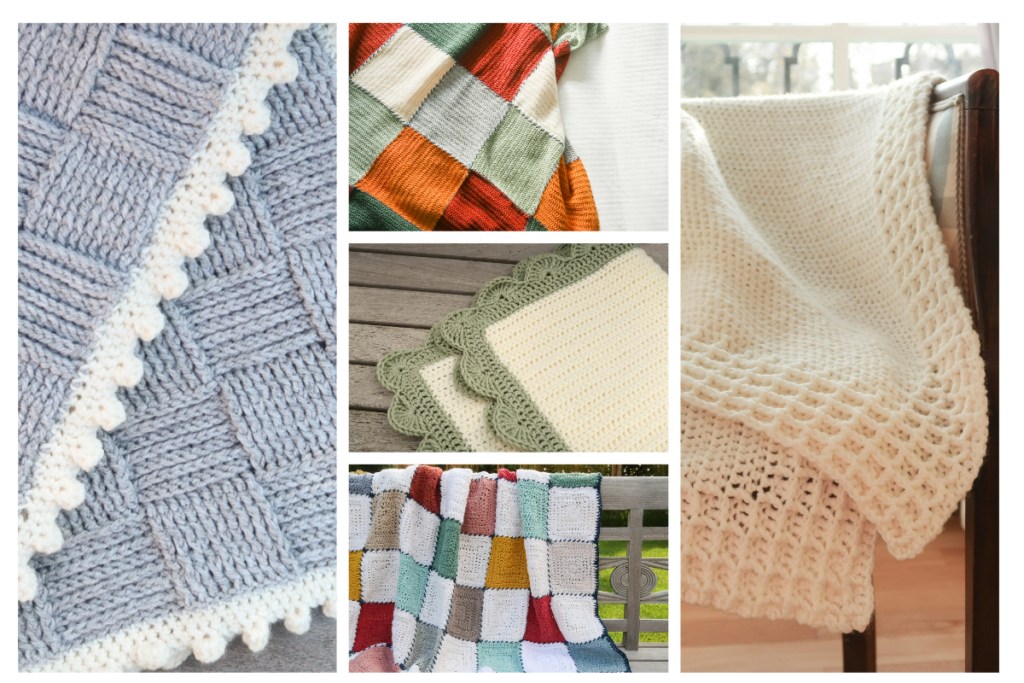 https://knittingwithchopsticks.com/beginner-blanket-crochet-pattern/ https://knittingwithchopsticks.com/plaza-baby-blanket-crochet-pattern-free/ https://knittingwithchopsticks.com/scrap-yarn-crochet-blanket-free/ https://knittingwithchopsticks.com/compostela-easy-baby-blanket-crochet-pattern-free/ https://knittingwithchopsticks.com/waffle-stitch-crochet-blanket-pattern/
Did you know?
Hortense and I are both speaking at the upcoming Crochet Blanket Summit!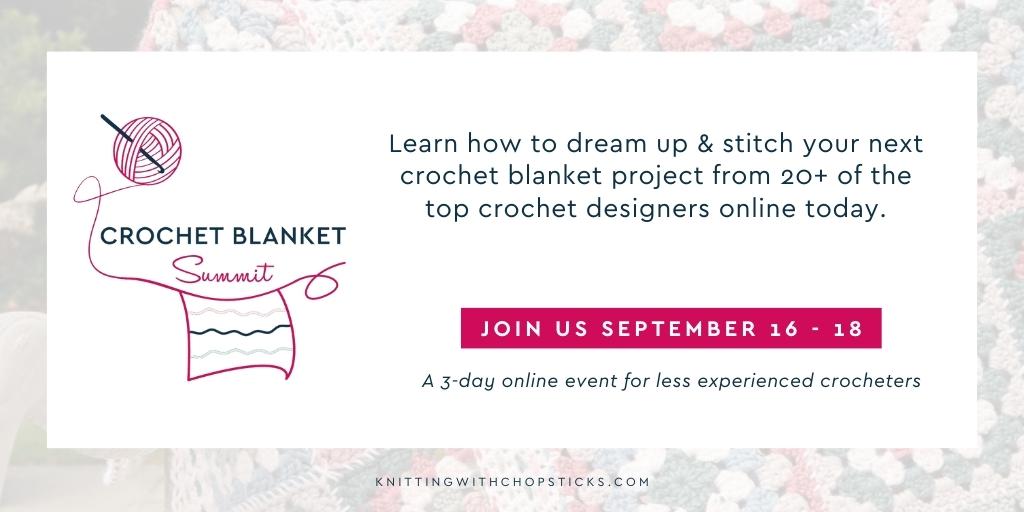 The Crochet Blanket Summit will run from Saturday September 16 to Monday September 18. Each day will be packed with amazing speakers who are ready to help you crochet gorgeous blankets. There's a pop-up Facebook group where you can connect with other crocheters, ask the speakers questions, win prizes, and more! 
The summit is absolutely free to attend, but you can choose to grab the Crochet Blanket Superpack for bonus resources and an upgraded event experience.